Directions to our Shop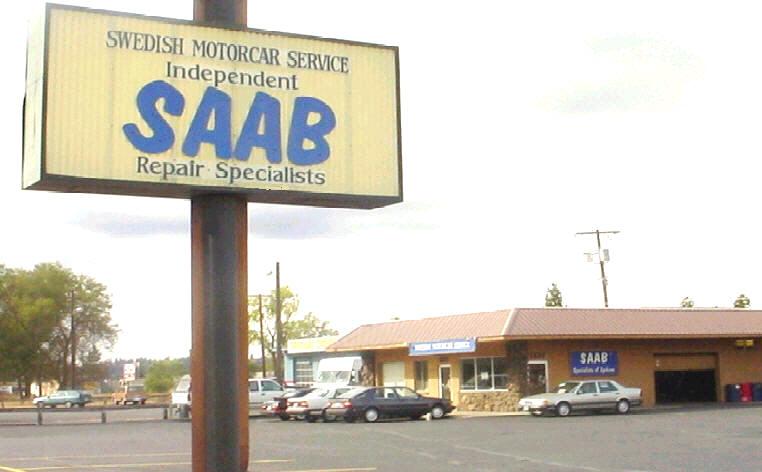 http://maps.google.com/maps/place?cid=8824592061714219916&q=saab+in+spokane&gl=us&authuser=0&ppyss=confirm:0
Directions if you are coming from the South:
Proceed North on Division and drive approx. 10 Blocks East to Nevada. Turn Left on Nevada and go one Block.
- Turn Right (East) one block North of Francis, on Lyons Rd.
- Go one block East and turn right on Perry Rd. (first right).
- Turn onto Francis St. Our Shopping Complex is immediately on your right..
- Our shop is the 2nd driveway on your right. Look for the sign.
(The reason we have you go around the block is to enable you to go with traffic flow on Francis St. into our parking. To Travel East on Francis and cross the double yellow lines during high traffic hours is dangerous and there is a danger of being rear-ended by an unobservant driver traveling east on Francis behind you.
If you are coming from the North:
For people driving in from Hwy. 2 or Hwy. 395, proceed South on Division and turn Left (East) at Francis St. Follow the Instructions Above from Francis.
If you are coming from I-90:
Easiest route is to take the Trent-Hamilton Exit, just east of Division St. - Hwy 395 Exit. Hamilton St. Hamilton St. turns into Nevada in about 3-4 miles. Stay on this road until the 6000 block of Francis St. You may also take Division St. Exit and Turn Right on Francis until it intersects with Nevada.
Our Shop is about two blocks to the right.
We suggest however, that you stay straight through this intersection and proceed one more long block until Lyons Rd. Turn right (East) on Lyons Rd. Go one block and turn right on Perry Rd. Travel two more blocks until you reach Francis St. where you will turn right (West). Our shop will be the second driveway on the right. Look for our sign.